Setting up POP E-mail on iPhone
Setting up POP/IMAP mail on an Apple iPhone by Hybrid Content (India) Pvt. Ltd.
Step 1: Go to system "Settings".
Step 2: Go to "Mail, Contacts, Calendars".
Step 3: Under accounts, touch "Add Account".
Step 4: Choose "Other".
Step 5: Touch "Add Mail Account".
Setting up POP/IMAP email on an iPhone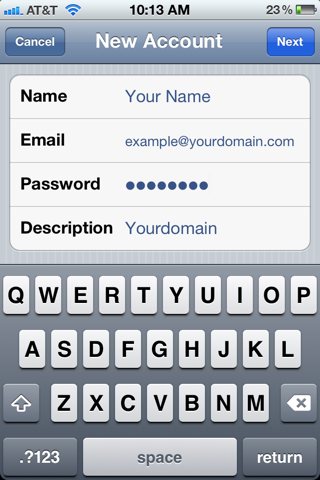 Step 6: Enter your name, full email address and password for the email account. The description field can be filled in as you see fit.
Step 7: After hitting "Next" you will need to enter in our mail server information. For hostname enter mail.supremecluster.com and for username enter the full email address. Example "you@youremailaddress.com". If the password field is not filled in, re-enter it again.
Setting up POP/IMAP email on an iPhone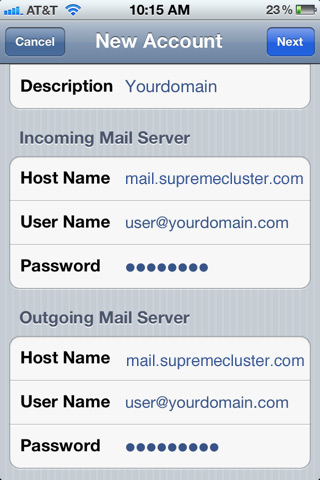 Step 8: At this point you should be all set. Make sure the settings are saved and then touch the mail icon to begin retrieving your email.