Product Description – Ready Made Textiles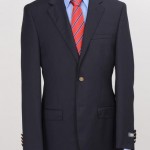 Solid Wool Rich Jacket: 
From our premium line of jackets and overcoats, we bring you the Park Avenue Solid Wool Rich Jacket. Whether its a life changing business meeting, your kid's graduation ceremony or a best friends wedding, this jacket promises to make you look every bit as good as aristocracy. The Solid Wool Rich jacket comes in a variety of standard sizes and is Deep/Navy blue in colour. It is woven in 70% Wool and 30% Polyester.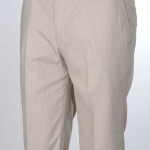 Poly Wool Sapphire Trouser: 
Ever wondered if there were a pair of trousers woven for a bunch of occasions. The Poly Wool Sapphire Trouser by Color Plus is that and much more. The Pleat less design makes it ideal for casual wear to a club or a social gathering while the straight cut and contemporary fit makes it more than appropriate for everyday office use. These trousers come in a variety of standard sizes and are woven in 65% Polyester and 35% Wool.