The Coffee Bean and Tea Leaf, Mumbai
The Coffee Bean and Tea Leaf couldn't be better placed, bang in the center of Linking Road and bang in the center of Bombay! Being an American brand having moved into India for the first time, this coffee house seems to have done very well with its customer base.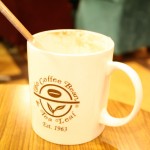 It offers a great assortment of hot beverages along with quick bites that may as well make for complete meals. Things one has to try are the Double Ice Blended Chocolate and the Linguine Pasta in Red Sauce. Their Sandwiches aren't much of a deal but then again, give them a try, they aren't half bad. Second to the Double Chocolate, would have to be their Hot Chocolate.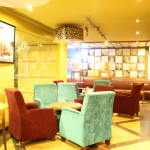 The decor of the coffee house is a pleasant change from the city's Baristas and Cafe Coffee Days. Its well lit and sports a very contemporary look with ample seating space on two floors including a patio. Customer service is great, with well groomed bust boys who don't mind striking conversation.
All in all, we rate this place an 8 on 10. Most of the 2 points lost are for early closing hours of the upper section and a very pricey menu!