10 rules to write Brochure Content
Rule # 1: You brochure is a 10 minute introduction to your company, the brochure content should by far take the client through the past present and future of your company. So make sure your Brochure talks about where you came from, what you're doing and what your future plans are.
Rule # 2: By far the most important aspect of Brochure Content and the most misunderstood, keep it short! Brochures are about visual representation and your clients do not want to spend too much time reading.
Rule # 3: Keeping with rule # 2, you have very little text to play around with, so make sure your Brochure Content does both, explain the visuals and talk about your services.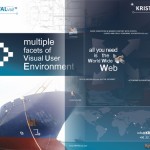 Rule # 4: I've noticed a lot of clients trying to utilize the front page of the brochure for brochure content. Bad idea! The front page is not for services and quality policies, its just a place for a few visuals, your company name and possibly a brand punch line.
Rule # 5: Brochure Content is about the accolades of the company and not the owners. While it is good practice to incorporate a write-up about the management to acquaint clients to the people in your organization, do not use up too much of Brochure Text Content count doing this.
Rule # 6: Know your target audience, and make sure your Brochure and Brochure Content is aimed at them. For example, if you are a field service provider wherein your client will hardly ever meet you at your office, there's no point going on and on about a plush 2 storey setup, just a mention will do.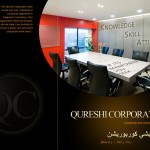 Rule # 7: As much as a Brochure is an offline mode of marketing, do not overlook Search Engine Optimization for your Brochure Content. There are virtually thousands of agents and brokers out there who will advertise your services using the text from your Brochure, in most cases online!
Rule # 8: In a standard 12 page brochure, with brochure content on 12 sides of 6 sheets, try to keep 2 sides aside for just concept pages which are essentially a page with an attractive picture and a punch line that suits your organization. These pages help reduce redundancy while reading through the Brochure Content.
Rule # 9: Brochures are your chance to show off, so make sure you are as positive as possible while explaining your services enumerating the various frills that come with them.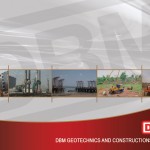 Rule # 10: Often an overlooked aspect of Brochure Content, make sure you maintain text standardization across the entire brochure. By that I mean, pick one text size for the running Brochure text, one for the Headers and one for the Sub-Headers. Stick to these and make sure the brochure content orientation and alignment is standard across the entire Brochure. Believe me, this helps!
Content is Original and Copyright © Exclusively with Hybrid Content