Dabangg vs. Zandu Balm – Fireworks?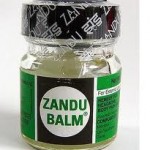 "Dabangg" – staring the youth icon Salmaan Khan and Shatrughan Shinha's daughter Sonakshi Sinha, is turning out to be 2010's prime box office success. Most people have liked the story-line of the movie and especially the way Sallu Mia talks and behaves. It's very different from Salmaan's past work, it blends comedy, action and romance. Salmaan's body language is certainly worth a mention and the chemistry he shares with Sonakshi Sinha adds to the theatrical experience, some call it a sensual match. 'Tere mast mast do nayen mere dil ka le gaye chain' – has fast become a hot favorite among Bollywood music lovers.
On the other hand, the very trendy item song "Main Zandu Balm hui darling tere liye" has landed Arbaz Khan in quite a pickle. The producers of Zandu Balm have come down hard on Arbaz stating he's used the brand name without explicit authorization and have ordered him to delete the song entirely. This of course, perpetually impossible since the song is a raving hit across the charts. Another unconfirmed report says Zandu Balm has seen a major sales boost from the song.
The company's counsel Ashok M Saraogi has issued a notice to the filmmakers which states: "In the song, the name Zandu balm has been used continuously at various places. By using the brand name in the song, you have not only violated the copyright of my clients, but you have also made an attempt to defame the reputation of my clients and the product manufactured by them."