The People

Naresh Panchal – General Manager

Mr. Naresh possesses over 32 years of experience in Marketing and Event Management. An alumnus of the coveted J. J. School of Arts in Mumbai, India he is an experienced event manager having mastered Creatives to Media to Printing and Production. Naresh spearheads the company's Event Management efforts. Naresh is also the COO at NMIFF.

Sham Gandhi – Business Development Associate
Mr. Sham possesses over 3 decades of experience in Project Execution and Management for CAD/CAM applications and IT Services. An Electrical Engineer from VJTI, Mumbai he has served with some eminent corporates including Siemens and Rolta. His exposure to contemporary IT based applications puts him in an ideal position to help Hybrid Content with our various IT & Digital offerings. He is passionate about digital marketing and is one of those rare engineers with a commercial flair.
---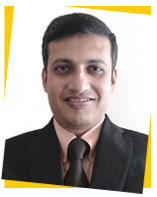 Raj Mazumdar – Aviation Projects Consultant
Raj is an aviation management professional who has, in the past, worked with Emirates (airline) across commercial operations and sales & marketing. He is Hybrid Content's aviation expert and brainstorms regularly with us on aviation opportunities and projects. Raj is a qualified flight instructor, an FAA ATPL (Frozen) holder and authors an aviation blog. He holds an MBA – Aviation Management from Toulouse Business School and the Indian Institute of Management, Bangalore. He is a member of the Aircraft Owners and Pilot's Association.