Home
What do we do?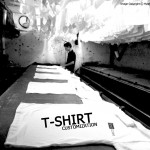 We take your current corporate identity, your logo, your website, your brochures and revamp them, both content and design wise. We come across many companies that know what they want in terms of their content marketing tools, but quality takes a serious hit among Indian vendors. That being said, browse through out portfolio and experience the difference! read more
Careers at Hybrid Content
At Hybrid Content, we are constantly on the lookout for talented Content Writers and Designers to work on challenging brand projects. Our pool of projects includes companies and entities from various industries like Aviation, Hospitality, Finance, Human Resources and more. If you think you have it in you to write original, creative content drop us your resume. read more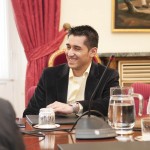 With Hybrid Content, you are in good company!
In 2012, Capt. Samarth Singh was one of 10 Indian professionals to be chosen to represent India at the Spain – India Council Foundation's IFLP Summit at Madrid, Barcelona and Valladolid. He was picked for being professionally well versed with brand identity management. read more
---